Local Treatments
Campbell Termite Control Services provides a number of treatment options for homeowners. A thorough inspection should be performed before any treatment recommendation can be made. Without knowing the depth of an infestation, it is difficult for any inspector to determine what treatment method will be necessary. To schedule a free inspection please click the schedule option and an inspector will contact you shortly.
We specialize in local treatments. We use a number of different products which will eliminate existing termite colonies as well as provide residual preventative protection. The application of such products is a very green process and homeowners do NOT need to vacate during local applications. Localized treatments are limited to local areas of infestation and in some cases may not be sufficient to eliminate termites in inaccessible areas. This is why a thorough and detailed inspection is always necessary.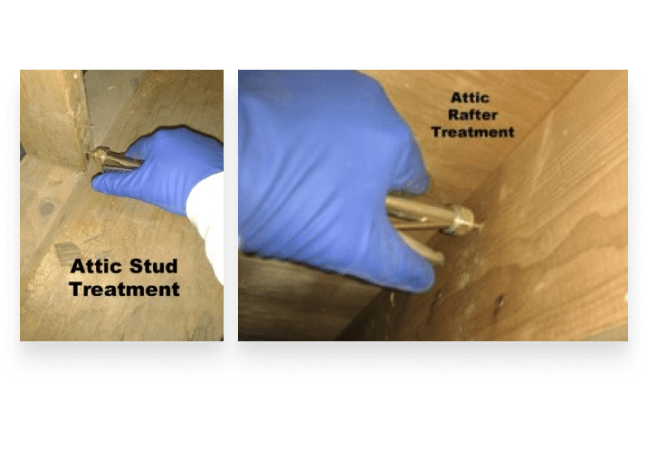 Microwave Technology
Treating termites with micro-radiation can be a very effective control service in that the microwaves can penetrate into areas that would be considered inaccessible to conventional localized treatments. However, micro-radiation treatments are limited to certain areas and the application is still considered a local treatment.
This application is usually done in conjunction with a conventional local pesticide treatment due to the fact that micro-radiation does not have any residual affect. Unfortunately homeowners do need to vacate during the microwave treatment because it is radiation but only for the duration of the process (usually a few hours).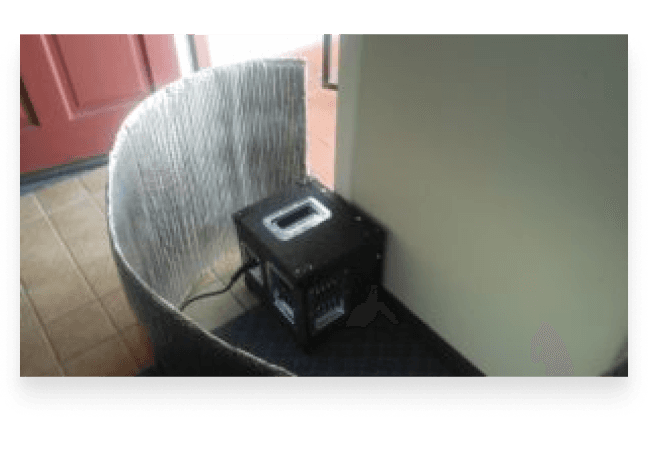 Fumigation
Fumigation is considered the most effective process for treating drywood termite colonies. Unfortunately it can be quite unsettling for homeowners. Campbell Termite Control Services sub-contracts fumigations to a local fumigation company. However, fumigation does NOT eliminate subterranean termite colonies.
When fumigating your home with Campbell Termite, you will receive a 2 year guarantee on the fumigation as well as a 2 year warranty for subterranean termites.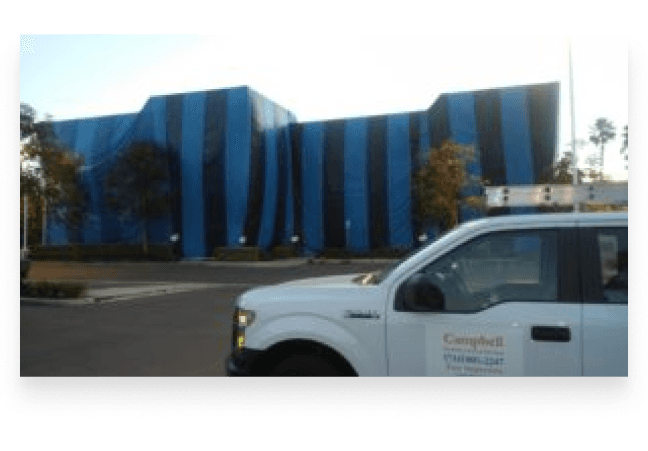 Subterranean Treatment
Subterranean termites nest in the soil and the gas fumigant does NOT penetrate the soil. Thus a separate treatment of the soil must be performed to eliminate such colonies.
Campbell Termite includes a subterranean warranty in ALL service control contracts, even if no subterranean evidence is found. A full preventative treatment of the soil is performed on a yearly basis to ensure adequate protection against such infestations. On some occasions the concrete foundation must be drilled and pesticide is injected under the slab to eliminate subterranean colonies. Campbell Termite only drills the slab foundation if active subterranean termite evidence is found.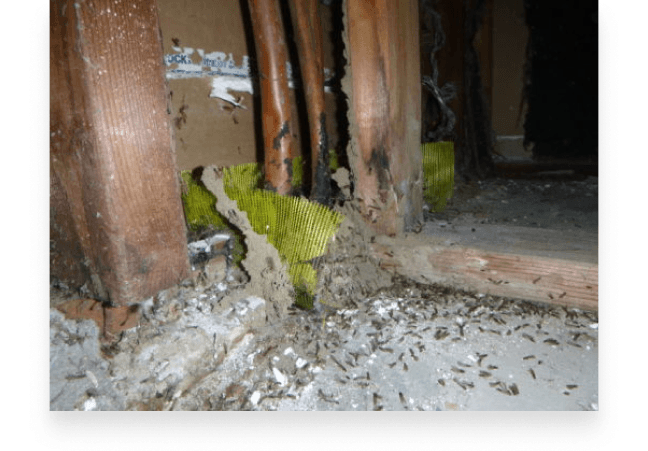 Pre-Construction & Preventative Wood Treatments
Homeowners frequently ask, "How can we prevent termites from eating our home"? Well, wood timbers that haven't been painted or finished (such as attic rafters, wall studs and sub flooring) can be treated with a wood preservative to defend against future infestation. New homes and add-ons in the framing stage can also be treated with this product.
What is a wood preservative? This is a product designed to absorb into the wood and protect it from wood destroying organisms such as insects and fungus. This application is separate from a service control agreement and is performed at an additional cost.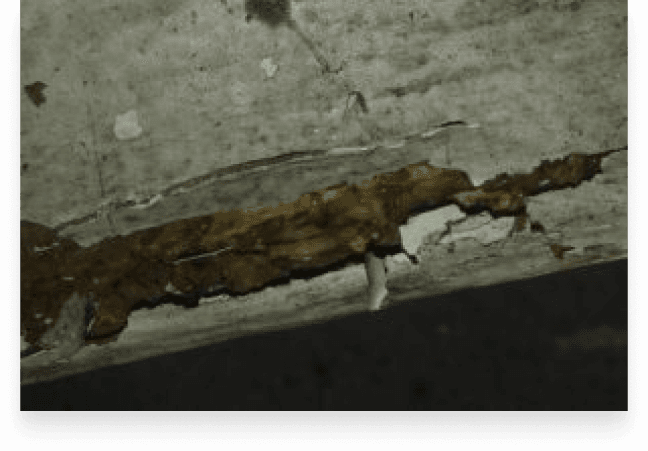 Serving Southern California Since 2017
Los Angeles, Long Beach, Pasadena, Anaheim, Irvine, Santa Ana, Orange, Inglewood, Murrieta, Riverside, Oceanside, Temecula